To
improve the lives of children with neurodevelopmental disorders

caused by rare genetic diseases.
To
the overall development of the field of rare genetic diseases

at national, regional, European and global level.
An NGO founded in Slovenia by parents of children with rare diseases. We combine the wealth of information about rare diseases that parents or caregivers of children with rare diseases have with various disciplines to address the complex problem of rare diseases.
IDefine Europe works hand in hand with the US-based non-profit organization IDefine. The two organizations share goals and resources and operate globally, but because they are based in the U.S. and Europe, they also have legal legitimacy for their activities. Our two continents have different healthcare systems and are different in many ways. With both organizations (IDefine and IDefine Europe), we will better understand healthcare systems, the rare disease landscape, and patients. We are working hand in hand for a better future for our children with intellectual disabilities (short for ID, from which our name derives: IDefine).
We bring together people, knowledge and experience.
We believe that rare diseases should be approached in a holistic and interdisciplinary way. For this reason, we collaborate with various experts.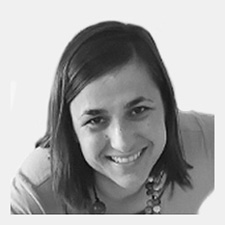 ŠPELA FEKONJA
Board member, Community communications